Introduction to Prof. Kang Shaozhong, Director of the Editorial Board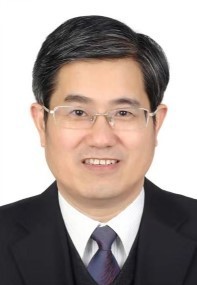 Prof. KANG Shaozhong is a renowned agricultural soil and water engineering scientist and an academician of the Chinese Academy of Engineering. He completed his undergraduate studies at Wuhan Institute of Hydraulic and Electric Engineering in 1982 and obtained a Master's degree in Agriculture and a Doctoral degree in Engineering from Northwest A&F University in 1985 and 1990, respectively. He has conducted collaborative research at various international institutions including Hong Kong Baptist University, the Agricultural Research Organization (ARO) Volcani Center in Israel, the Institute of Sustainable Irrigated Agriculture (Vic.) in Australia, and the CSIRO Land and Water research institute. In 2010, he was awarded an Honorary Doctor of Science degree by Lancaster University, UK. Prof. KANG was promoted to professor in September 1993 and became a doctoral supervisor in 1995. Currently, he serves as a professor at China Agricultural University, the director of the Center for Agricultural Water Research in China. He also holds positions as a member of the 8th Council of the Chinese Academy of Engineering, a member of the Advisory Committee of the National Natural Science Foundation of China, the president of the China Agricultural Water-saving and Rural Drinking Supply Technology Association, the honorary chairman of the Chinese Society of Agricultural Engineering. Throughout his career, Prof. KANG has been engaged in research on efficient agricultural water use and water resources, and has undertaken more than 40 national and provincial research projects and has made significant contributions in areas such as the water-carbon cycle theory of soil-plant-atmosphere continuum and the calculation method of crop water consumption in arid areas, and comprehensive technology models for water-fertilizer-management integration in the Hexi Corridor. Therefore, his work has greatly improved regional agricultural water use efficiency and promoted technological advancements and disciplinary development in the field of agricultural soil and water engineering.
He has published 16 academic works and textbooks, including one that obtained the third prize for National Outstanding Science and Technology Books, one that was nominated for the China Publishing Government Award for Books, and one that was included in the National "Three Hundred" Original Book Publishing Project. Besides, he has issued over 500 academic papers, including more than 200 SCI-indexed papers, and his works have been cited over 38,000 times. Also, he won the following awards: the 2006 ICID Outstanding Contribution Award for Agricultural Water-saving Technology Innovation (the only winner worldwide in that year), the First Prize of National Science and Technology Progress Award, three Second Prizes of National Science and Technology Progress Award, and one Second Prize of National Natural Science Award.
He has taught undergraduate and postgraduate courses such as "Farmland Water Conservancy", "Soil and Water", "Water Issues in China and Scientific Responses", "Soil Hydrodynamics", "Ecological Hydrology", "Research Integrity and Academic Standards", "Scientific Research Methods", and "Special Topics in Agricultural Water and Soil Engineering"; Supervised 78 doctoral students and 76 master's students, among whom two received the National Excellent Doctoral Dissertation Award and one received a nomination. He has been awarded two Second Prizes of National Excellent Teaching Achievement Award, one Special Prize of National Graduate Education Achievement Award (the only recipient in that year), and was selected as an excellent represent of China Graduate Education in 2018 (the only one selected in that year).
In 1994, he was among the first group selected for the "Hundred Talents Program" of the Chinese Academy of Sciences and received the Fourth China Youth Science and Technology Award. In 1996, he was among the first group selected for the National "Hundred, Thousand, and Ten Thousand Talents Project." In 2003, he was jointly awarded the title of "National Advanced Worker in Agricultural Science and Technology" by the Ministry of Science and Technology, the Ministry of Agriculture, the Ministry of Water Resources, and the National Forestry Administration, and received the inaugural "Outstanding Contribution to Western Development Award" from the China Association for Science and Technology. In 2011, he was elected as an academician of the Chinese Academy of Engineering. In 2013, he was selected for the outstanding innovative research group by the National Natural Science Foundation of China. Moreover, he has been recognized as a national model educator, an exemplary worker in the national education system, a model teacher, a young expert with distinguished contributions at the national level, one of the "Top Ten Outstanding Young People" in Shaanxi Province, an excellent Communist Party member in Beijing, an eminent ideological and political worker in Beijing, and an advanced worker in Beijing.
For more information about Prof. Kang Shaozhong, please refer to: